Warmer Weather May Be Even Better With This!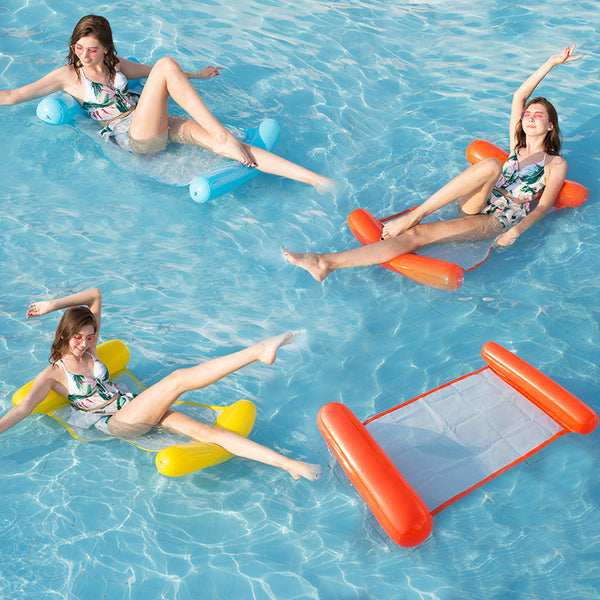 Awesome summer heat can be very oppressive and force some people to stay inside. There is a much cooler environment in pool water, which can offer a safer heaven for anyone that likes to enjoy the bright sunshine. This inflatable pool hammock provides another option for serious pool lovers and does not require swimming. Lets you float on the water well, like sleeping in a hammock, soft and comfortable. Even if you are not good at swimming, you can also enjoy water play.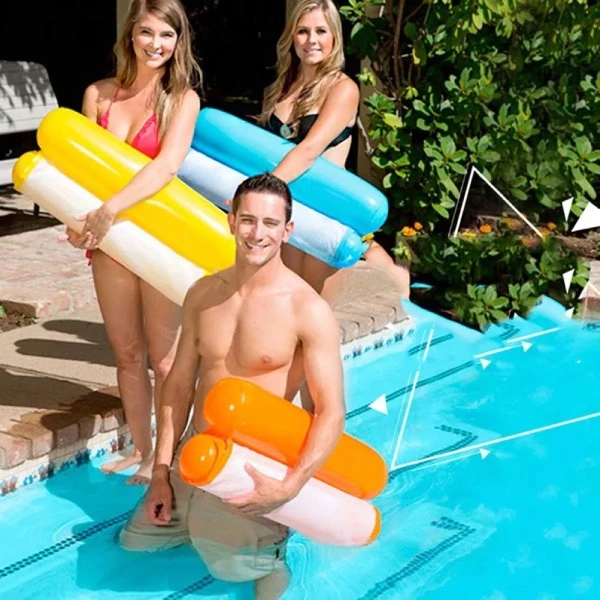 Being an inflatable swimming pool accessory, its transport and storage are very easy. For example, when the summer season ends it can be easily stored at home or in the garage during the autumn and winter months without taking up almost space. This product is perfect for summer to enjoy in the pool and lake.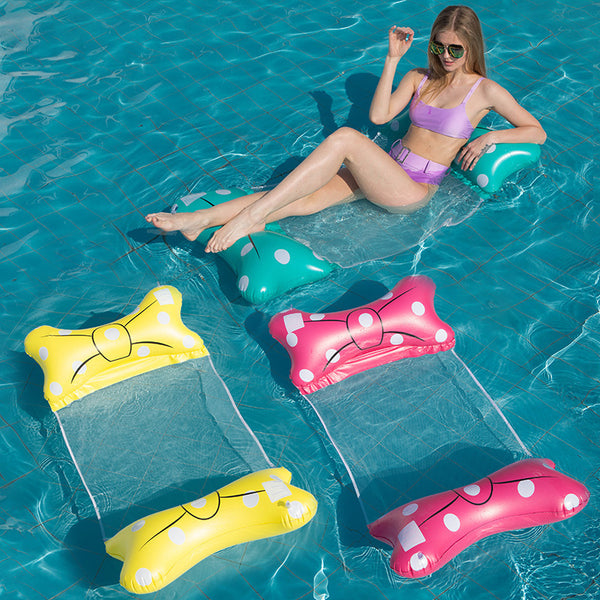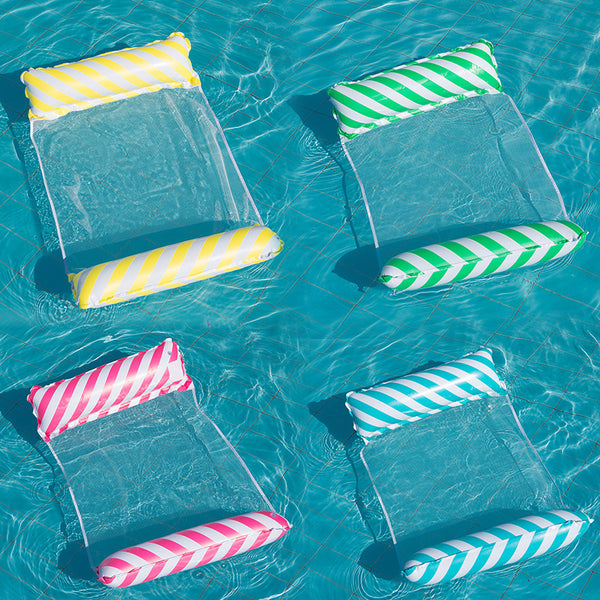 Features:
Sturdy, non-fading, durable and lightweight.

Ergonomically designed with the backrest and legs resting and lying comfortably.

Perfect sealing performance and leak-proof faucet ensure no leakage, easy to inflate or deflate.

Can be folded into a small size for easy storage.


Suitable for swimming pools and beaches.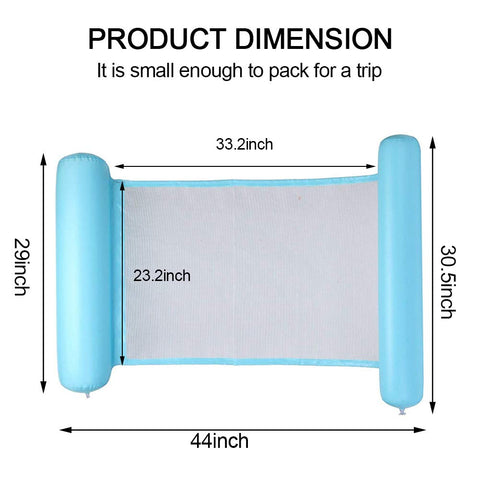 Specifications:

Material: PVC

Load: 440lbs

Stripe: Size

48.0*27.6″ / 1220*700mm

; Weight 0.55lbs / 250g
Bow Size: 57.1*27.6″ / 1450*700mm; Weight 0.55lbs / 250g
Original Size: 47.2*29.5″ / 1200*750mm; Weight 0.66lbs / 300g
Rainbow Size: 55.1*23.6″ / 1400*600mm; Weight 0.77lbs / 350g
Package Include: