Premium Easy Fix Paintless Car Dent Removal Puller Repair Kit 32PCS
Repair car dents without breaking the bank with the help of our handy dent puller. Equipped with 32 pcs, the car dent remover comes with everything you need to make your car look good as new all over again!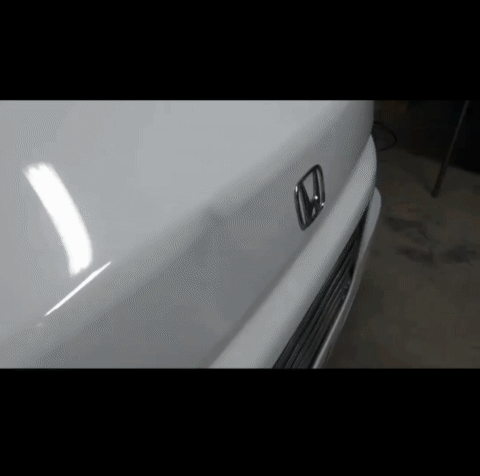 Made with heavy-duty materials, the dent removal kit is capable of pulling out small to medium dents. Not only that, but this car dent puller comes with 18 glue tabs for dents of every size and shape.
Our complete dent repair kit also comes with a compact glue gun that helps you attach the tabs with ease. Plus, the suction cup dent puller does the job without leaving any glue residue.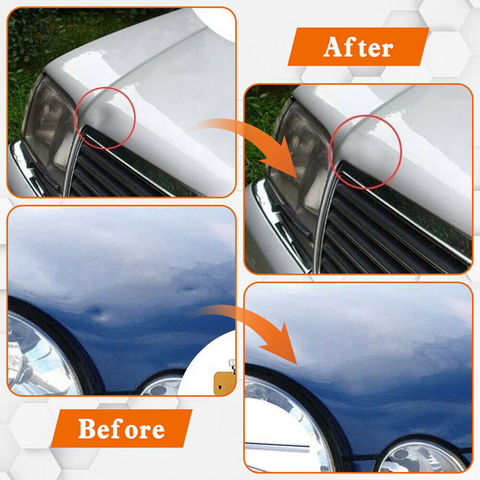 Better yet, the paintless dent repair tool kit all fit in a bag for easy use and access. Repair your car in the comfort of your home with the help of our handy small dent puller.
PAINTLESS DENT REPAIR KIT FEATURES
Enjoy an effortless and economical way to remove dents from your car with our handy dent puller.
Comes with 32 repair accessories 
Perfect for hail damage or door dings 
Equipped with 18 dent remover tabs
Can be used for vehicles, appliances, and more
Durable build and efficient design
CAR DENT REMOVER SPECIFICATIONS
Material:Iron + Aluminum + Plastic
Puller Tabs: Nylon
Bottom: Aluminum + Rubber
Size:18(L)*13.5cm(H)/7.09"(L)*5.31"(H)
DENT PULLER KIT PACKAGE CONTENT
1x Dent Removal Kit
1x Mini Glue Gun
18x Glue Tabs
5x Mini Yellow Glue Sticks
5x Mini Black Glue Sticks
1x Rubber Shovel
1x Car Repair Puller Sucker
1x Pair of Gloves