Imagine you are walking outside with your loved furry friend and suddenly it starts to rain. Your pet gets wet and starts to freeze. This can be very uncomfortable for your dog and may lead to serious health problems.
  That's why we developed the RainPaw Dog Raincoat. This coat is fully waterproof and will keep your pet dry and safe in any weather, no matter how heavy it's raining. With its smart double layer design and extra button closures, the stylish RainPaw offers maximum comfort and freedom of movement.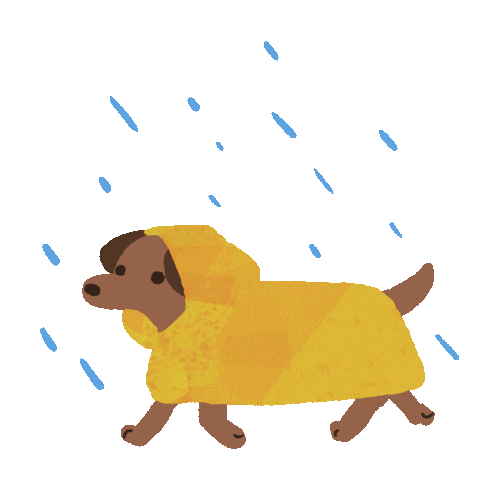 The RainPaw Dog Raincoat is easy to put on and has a stylish and adjustable hood to protect your furry friend's head from the rain in heavy rain. The two stylish pockets on the back of the raincoat are extremely practical and provide additional storage space for important items such as treats, keys or cell phone.
For your dog leash, we sewed a practical hole on the upper back, which allows you to leash your dog safely and comfortably without taking off the raincoat.
                      
Our RainyPaw has been tested by our own dogs and has proven to be extremely high quality and functional. It is available in different sizes to provide a perfect fit for small, medium and large dogs.
                      
Keep your dog dry and protected in any weather. Give your pet warmth, dryness and protection with our RainyPaw dog raincoat and enjoy carefree walks with your furry friend, no matter what the weather.
Waterproof and stylish
practical opening for your leash
easy to put on
Practical pockets
For all dog sizes and breeds