Solar Car Fragrance Double Ring Rotating Car Aromatherapy Home Office Air Fresher Decoration Perfume Diffuser
Be different from others 
No one gets attracted from those boring car air freshener, Our car is freshener is something not found in other cars so You will get noticed when someone look into your car.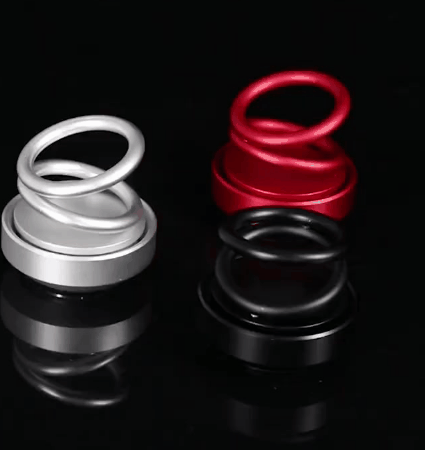 No more bad odor, Only fresh air
Nobody wants to hang out with those people who has bad odor in their car, our Zomoky solar car air freshener is the one stop solution for all type of bad odor and boring car freshener.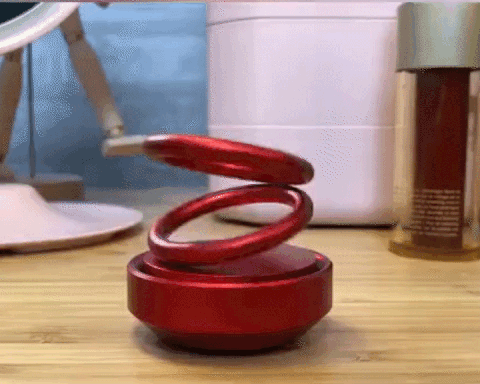 Concentration and extraction of natural flower and fruit tree raw materials.The fragrance is mild and contains no industrial alcohol and artificial flavors,has a long-lasting aroma,safer for babies and pregnant women.A piece of aromatic fragrance can last about 30 days, and you can replace your favorite aromatic fragrance tablets after use.

Using solar energy to drive intelligent rotating purifier, as long as there is sunlight can be automatic rotated to accelerate the diffusion of the aroma, without manual operation. No need to charge, save energy and protect the environment.

Made of light luxury alloy, the shape is mini and elegant. It will not block your sight in the car, and can be used as a car interior. This Car Fragrance not only can used in your car, but also your bathroom, bedroom and office, etc..

:The design is simple and easy to use,antiskid fixed soft adhesive can be fixed everywhere, leaves no traces and won't scratch your car.

Without batteries and without charging, solar energy can be used to rotate on its own, which is environmentally friendly and convenient.Small and practical, does not block the front line of sight,Effective decomposition of odor molecules, to purify the air.